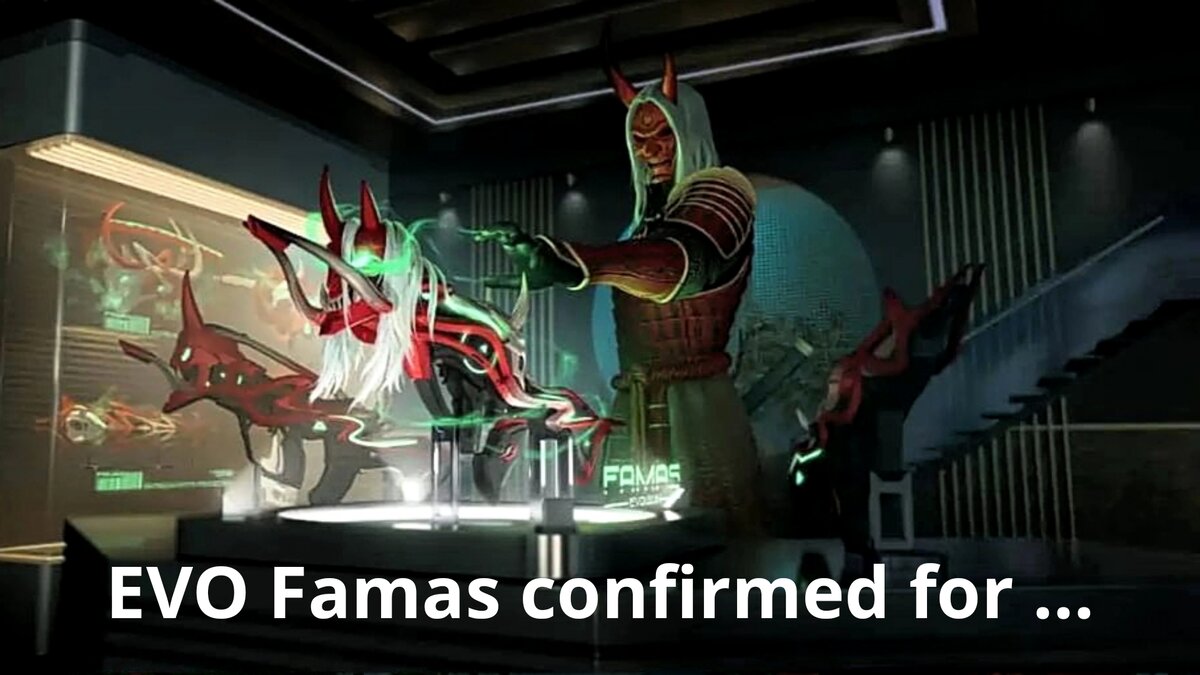 Evo famas confirm servers name
From the last year 2021, Garena Free Fire have launched a famas evolution skin. But this famas evo skin's isn't release in game. Many players are waiting for this exciting evolution famous skin. Finally after 4 months this evo famous skin is going to release in some servers of garena free fire.
At present time there was only two servers leaks are available. Singapore and Philippines server from 19 february and this is confirmed by a popular instagram news provider.
Evo Famas – Demonic Grin Famas
This skin is comes with Double Damage and single rate of fire, which means if you are using famous x, then this will be a deadly evo skin for your opponent or enemies.
As you know the famas gone popular when garena free fire release famas x. But after this skin, this will be a totally powerful evolution skin of Free Fire. One of the best ability of this evo famas is when you damage a moving player, then opponent got extra damege. You need to unlock level 7 to get this extra benifits of this evo famas.
We know that many players are reading this from India, Bangladesh and Nepal. So, don't worry. When a item appear in Singapore server, it also appears in india and Bangladesh server as soon as possible. We will update soon about the release of evo famas in Free Fire India and Bangladesh.